"So it was decided. . . . We would walk away from security and abundance in the spirit of realigned values."
With the slightly startling realization that their lives were worth more if someone else owned them, Ginny and her husband Mark decided to cash in their life and reinvent their world. Packing up their three kids and a dog, they said goodbye to a thriving dance studio business, and moved to 50 acres of land in northwest Georgia.
Life, however, seldom offers smooth and simple paths. As they traded in sequins for overalls—and stability for a stab at self-sustainability—their million-dollar quest to set up a modest life became a scramble to figure out how to navigate the complicated world of simple living without losing the very thing they wanted most.
In
My Million-Dollar Donkey: The Price I Paid for Wanting to Live Simply

, Ginny honestly—with both the optimism of the inexperienced and the wisdom of the exhausted—recounts the four years she and her family gave to their incredibly complex attempt to forge a life that would lead to more poignant and heartfelt relationships with the environment, community and, most importantly, one another. But change isn't easy because, when we move, we take ourselves along…
Eventually, even though some of their chickens don't lay eggs, their plans start to, and Ginny and Mark are forced to answer an even more difficult question: what does a couple do when they look at the mountains together, but can't agree on the best path to get past them?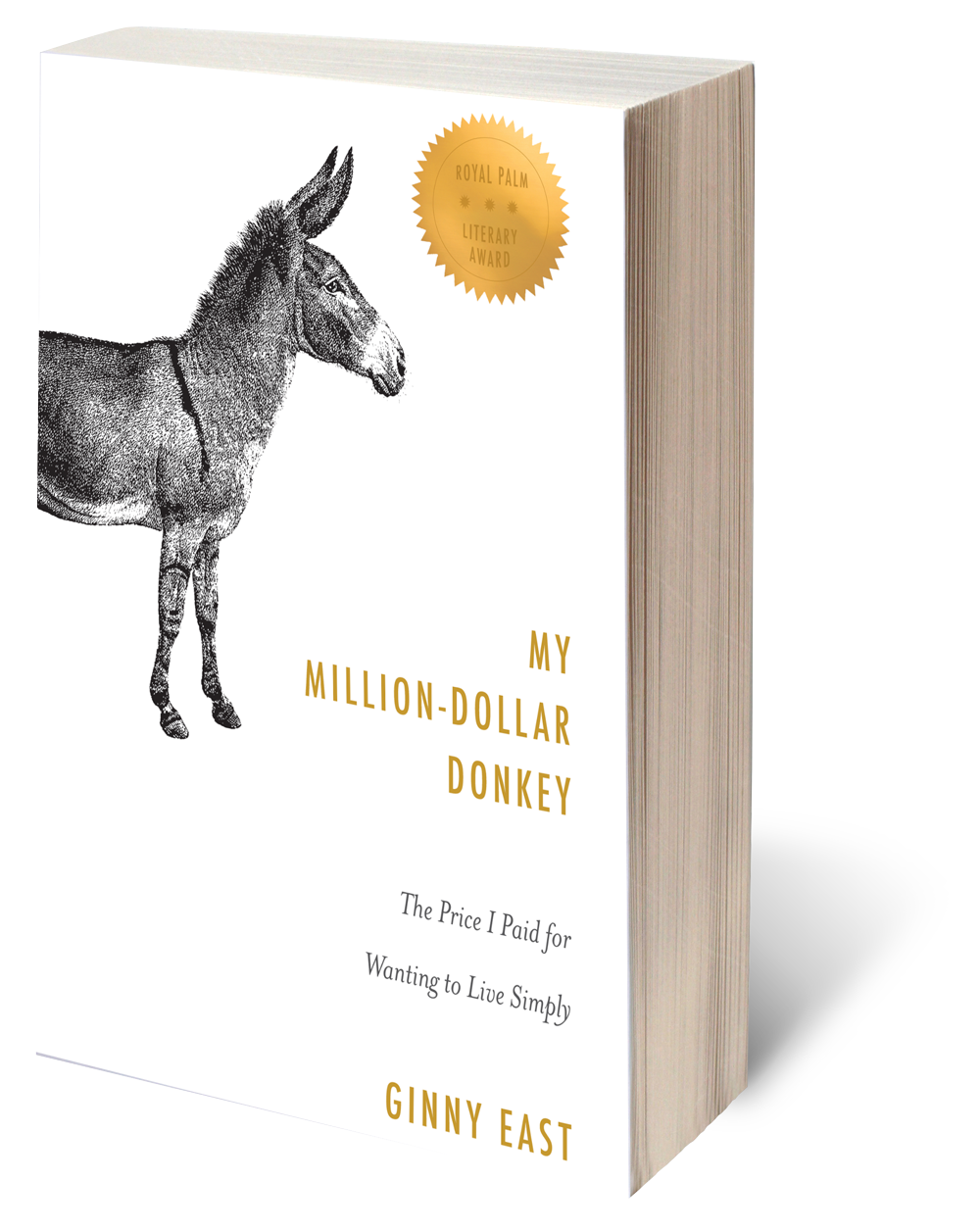 Winner of the Royal Palm Literary Award & the New Southerner Literary Award